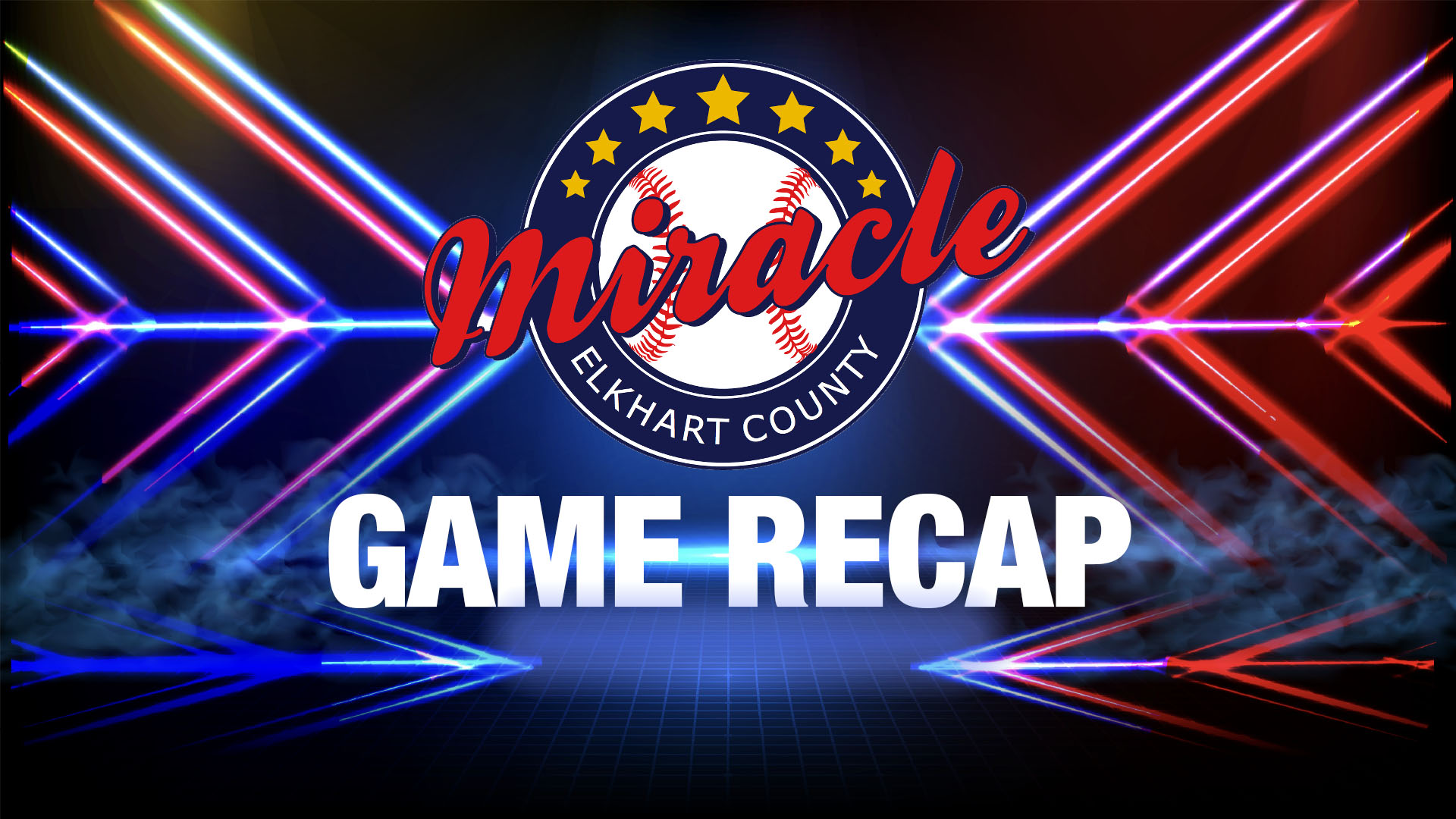 June 14 – Indiana Panthers vs Elkhart County Miracle
Nappanee – The Elkhart Miracle was victorious on Wednesday. They won in walk-off fashion in the bottom of the 11th against the Indiana Panthers. The final score was 3-2.
Both teams started slow, neither team struck until the Panthers got one in the 4th.
The Miracle responded with two of their own in the 5th off the bats of Curtis Ball and Kameron Salazar.
Sam Russo was solid on the mound for the Miracle. He went 7 innings, striking out seven and only giving up two runs.
The Miracle had a chance to grab the lead in the bottom of the eighth. But after a flyout by Bryce Miller, it was ruled that Tomas Castillo left third base early trying to tag up.
Castillo would make up for the base running error by throwing 4 innings of scoreless baseball in relief. He would end up getting the win.
A lead-off walk and a stolen base by Raybert Delos-Santo began the bottom of the 11th. Jaden Miller then walked things off, driving one by the third basemen.
The Miracle improve to 6-7 and move into a tie for third place in the Northern League. They face the number one team in the league in the Lake County Corn Dogs at home tomorrow. The first pitch is slated for 7:00 PM EST. Listen to the game live on MNC Nation 101.9FM/1340AM. Watch live at https://elkhartcountymiracle.com/livestream/. Follow along on Twitter @Elkhart_Miracle.