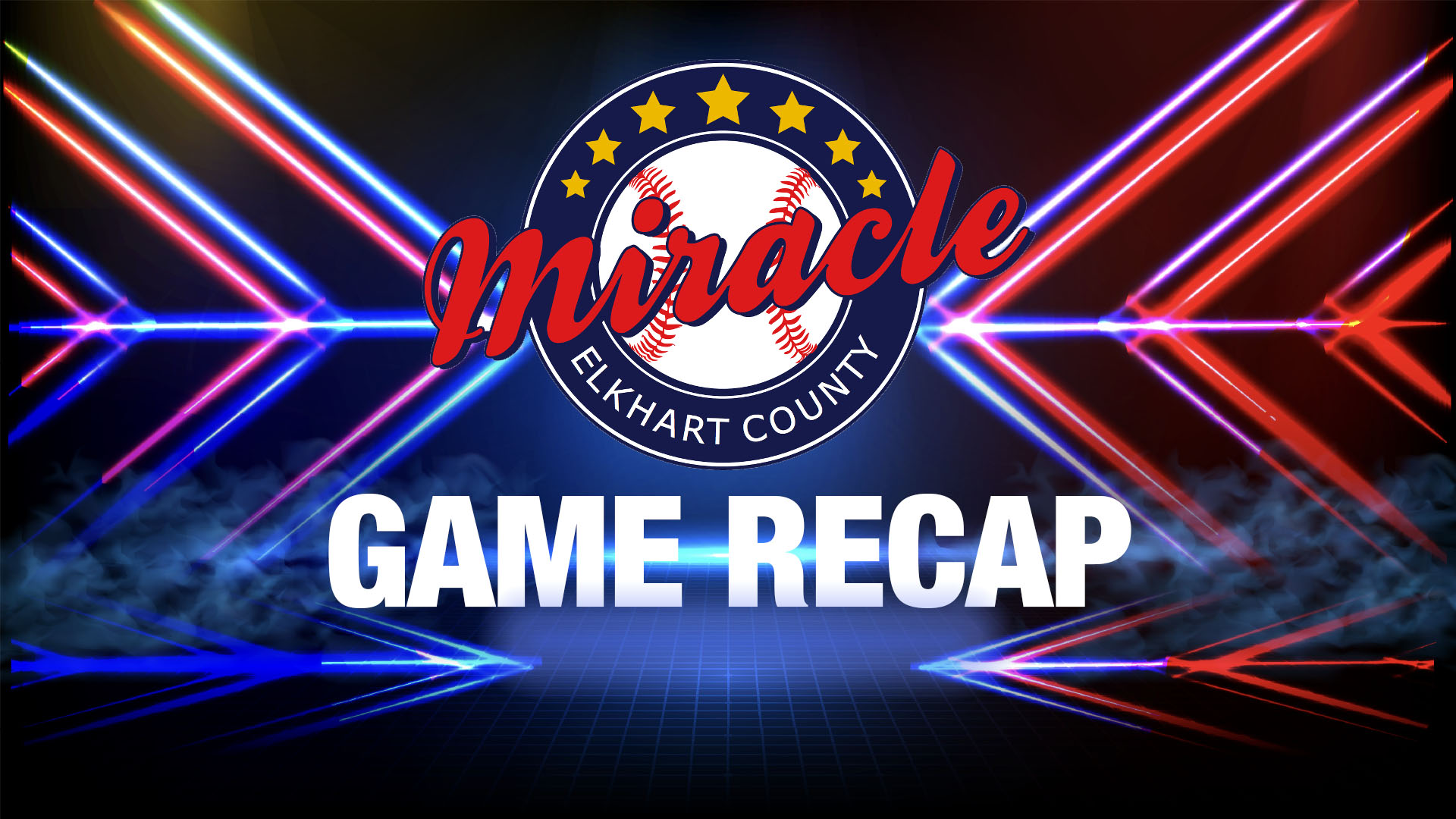 June 6 – ELKHART COUNTY MIRACLE vs Generals
Griffith–The Elkhart County Miracle took the show on the road Tuesday night, and walked away with their first road victory of the season. A 2-1 victory over the Griffith Generals.
The Miracle were led by the elite pitching of Connor Gaussalin. The right hander from Aquinas University lasted eight innings and struck out a Miracle record twelve batters.
The Miracle did not need much run support, but they found it in unique ways. Ricky Nye had an RBI single in the second to put the Miracle up early in the contest.
Bryce Miller provided the insurance when he scored on a Balk in the eighth inning.
Robino Vallejo continued his grand start to the season, notching a 1-2-3 9th for his fourth save in as many opportunities.
The Miracle look to top the Oilman on the road tonight, as they travel to Whiting. First pitch is slated for 8:10 and will be available on the MNC Nation app, as well as 101.9/1340 on the airways.