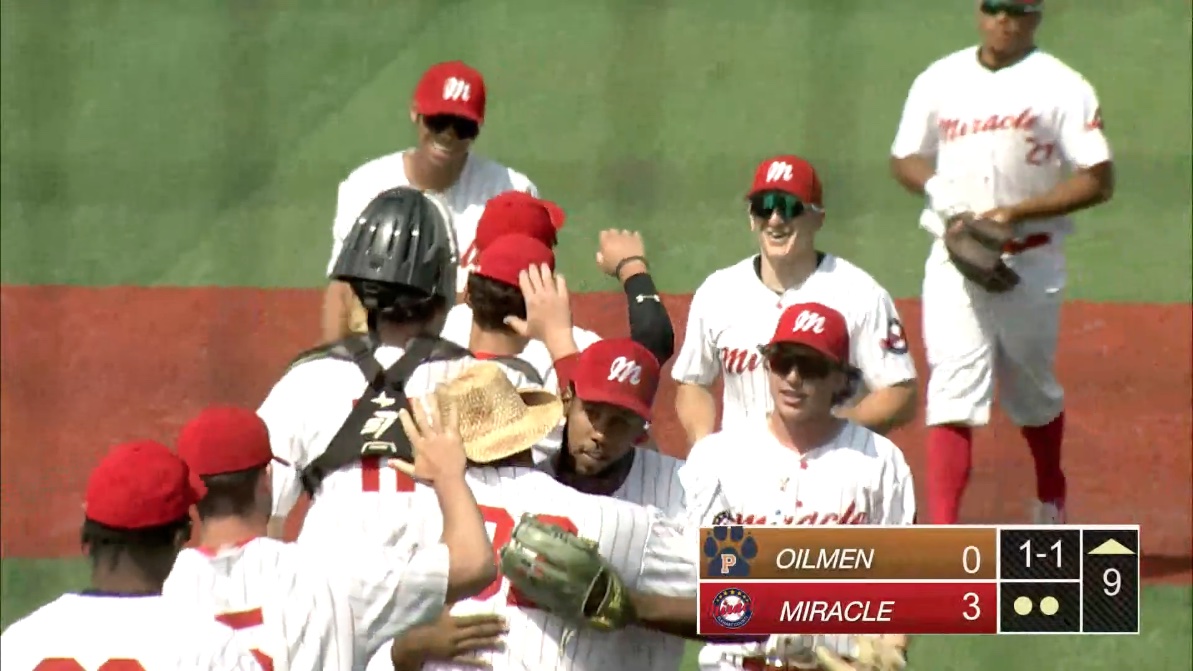 June 4 – Panthers vs Elkhart County Miracle
Nappanee–The Elkhart County Miracle found ways to make timely plays when they needed most Sunday, fueling them to get back to their winning ways.
Ethan Lengefelder was the stand alone player of the game. The Miracle righty went six innings striking out six and surrendering no runs.
Dawson Willis provided timely hitting as the Miracle plated two on his first inning triple.
Robino Velasquez Vallejo earned the nine out save for the Miracle, bringing his save total to three on the year.
"I am amazed" Lengfelder told the broadcast, "I haven't started since high school and for it to go that well is very pleasing for sure" the Miracle righty echoed.
The Miracle return to action on Tuesday on the road as they travel to Griffith to face the Generals. First pitch is slated for 8:10 EST. The Miracle will be live on 101.9 FM and 1340 AM.