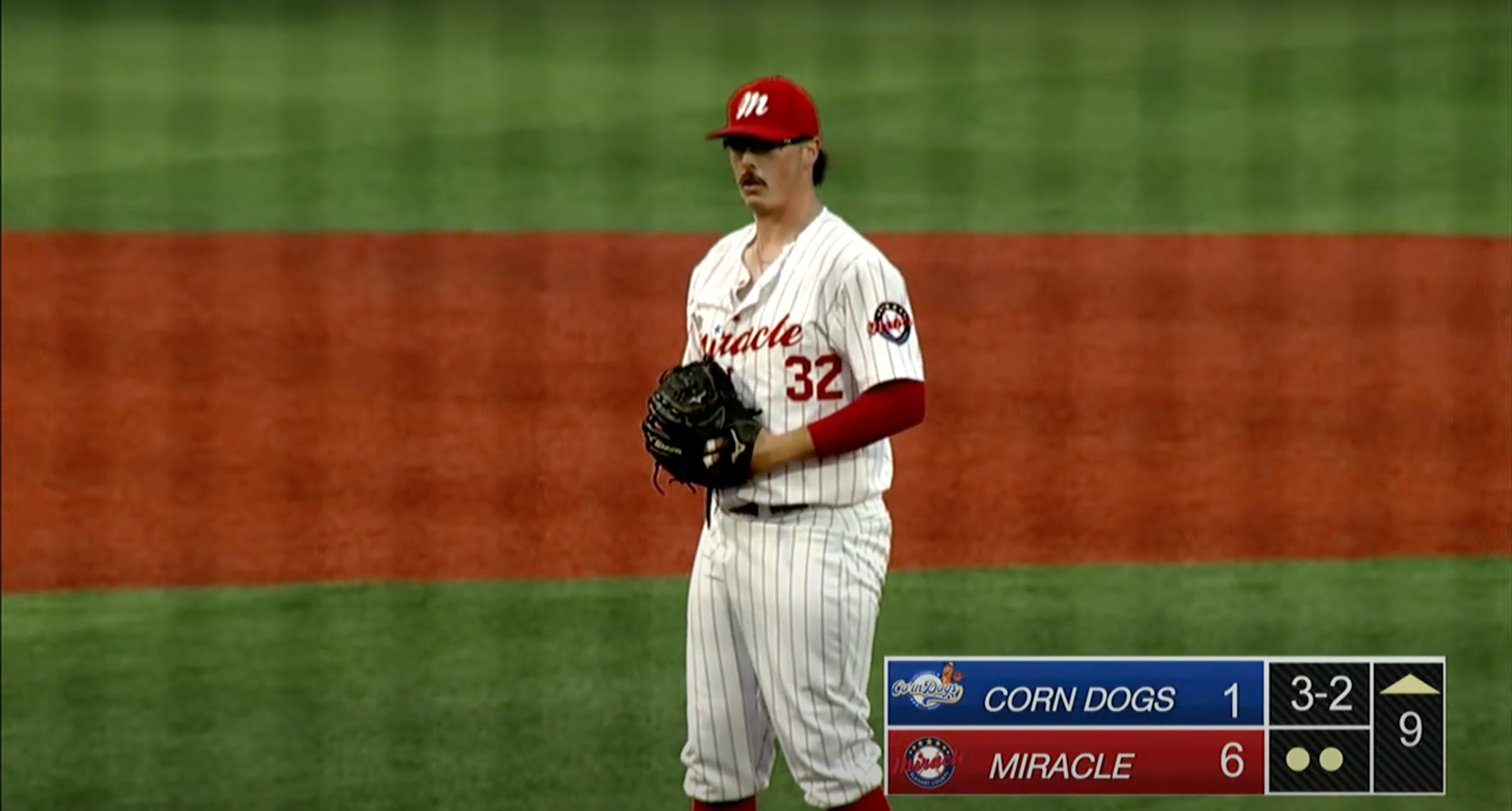 June 15 – Lake County Corn Dogs vs Elkhart County Miracle
Nappanee – Ethan Lengfelder made history tonight, delivering the first no-hitter in Elkhart County Miracle history. The Miracle defeated the Lake County Corn Dogs 6-1.
Lengfelder, an Iowa native, struck out just three in the 124 pitch complete game no-hitter. He surrendered the loan run on a pair of walks and a fielder's choice.
The defense behind Lengfelder was stout. Dawson Willis had eight assists without an error and the outfield made play after play to back up the no-hit bid.
The Miracle offense had an outstanding night as well getting 11 hits against the reigning Northern League Champions. Four Miracle hitters had multi-hit games, highlighted by a three-hit and two RBI night from Tomas Castillo. 
The Miracle trailed by one until the 5th inning when the bats came alive to plate five. RBIs by Castillo, Laws, Willis, and Gueuara gave the Miracle a 5-1 lead. The Miracle added to their lead with a two-out rally in the 6th, capped off by an Evan Laws RBI single. 
"It was a whole team effort," Lengfelder said. "I did my job on the mound and the boys did their job both in the field behind me and offensively. I had to adapt and overcome a little bit and the scoreboard shows the rest."
Lengfelder's historic night gives the Miracle their third win in a row and gives them sole possession of third place in the Northern League.
The Miracle is back in action tomorrow night in the first of two in a row at the Griffith Generals. The first pitch is set for 8:10 EST. Tune in to 95.3 MNC or 101.9 FM/1340 AM to hear Preston Andrews on the call.
To watch the full game click the following link: https://www.youtube.com/watch?v=2HPjmQo2JpE