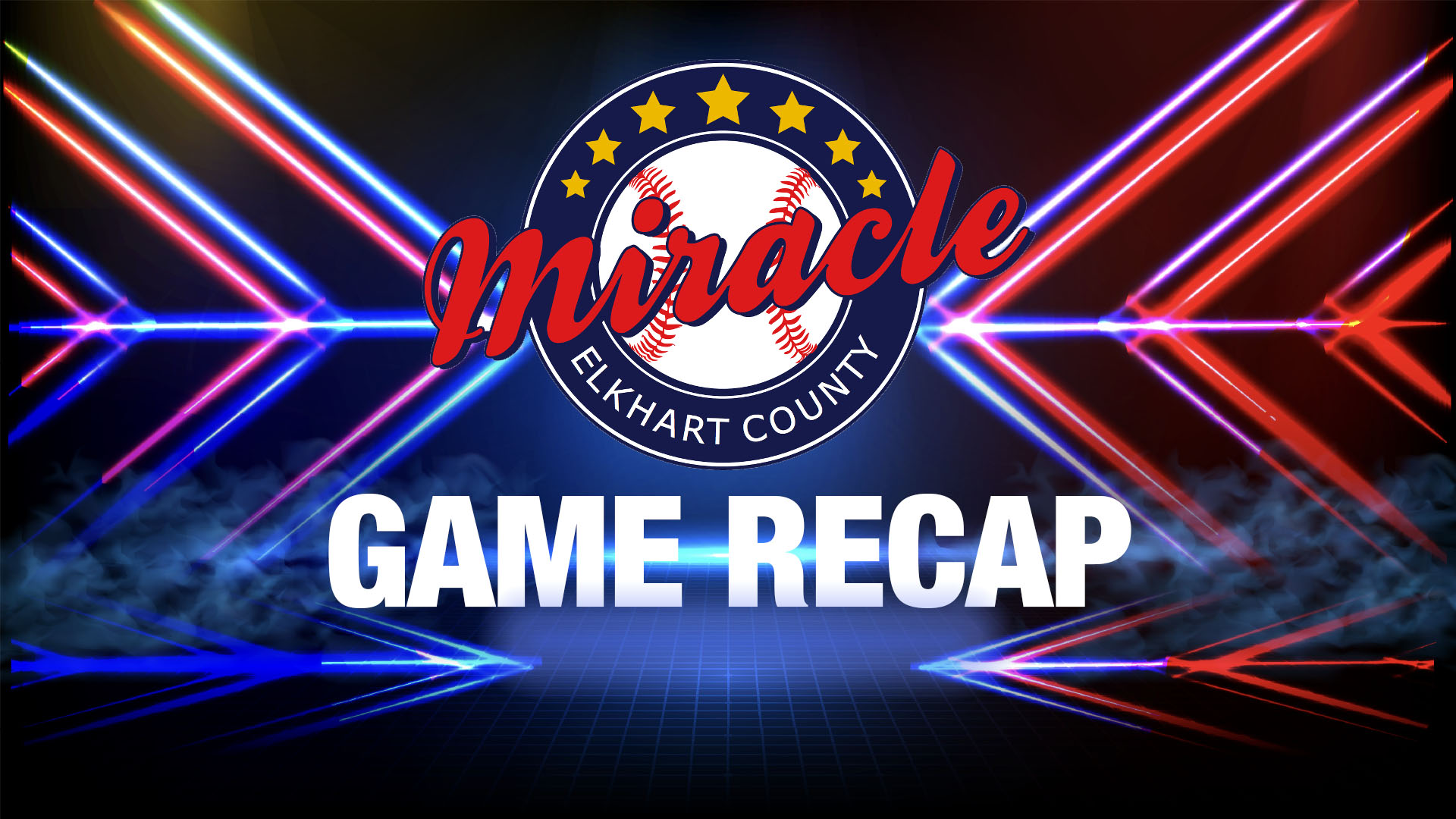 June 16 – Elkhart County Miracle VS Griffith Generals
Griffith—The Elkhart County Miracle looked to build on the momentum established last night and move their winning streak to four, as they traveled to Griffith for the first of two against the Generals.
Dilan Pinero was the starter for the Miracle, he lasted 6 and 1/3 innings while striking out 7 Generals.
The Miracle trailed 2-0 early before an RBI double from Bryce Lesher cut the lead in half in the 5th. 
Then in the top of the 7th, Jaden Millers clutch 2 out, and 2 RBI single gave Elkhart County a 3-2 lead.
The lead was short-lived as the Generals scraped across 4 runs in the bottom of the seventh, going on to win the game 6-3.
"Flush it," said Wilson Velara, "come back here and play hard to win tomorrow".
The third place Miracle will be on the air tomorrow at 8:10 EST, on Michiana News Channel 95.3, and MNC NATION 101.9/1340.