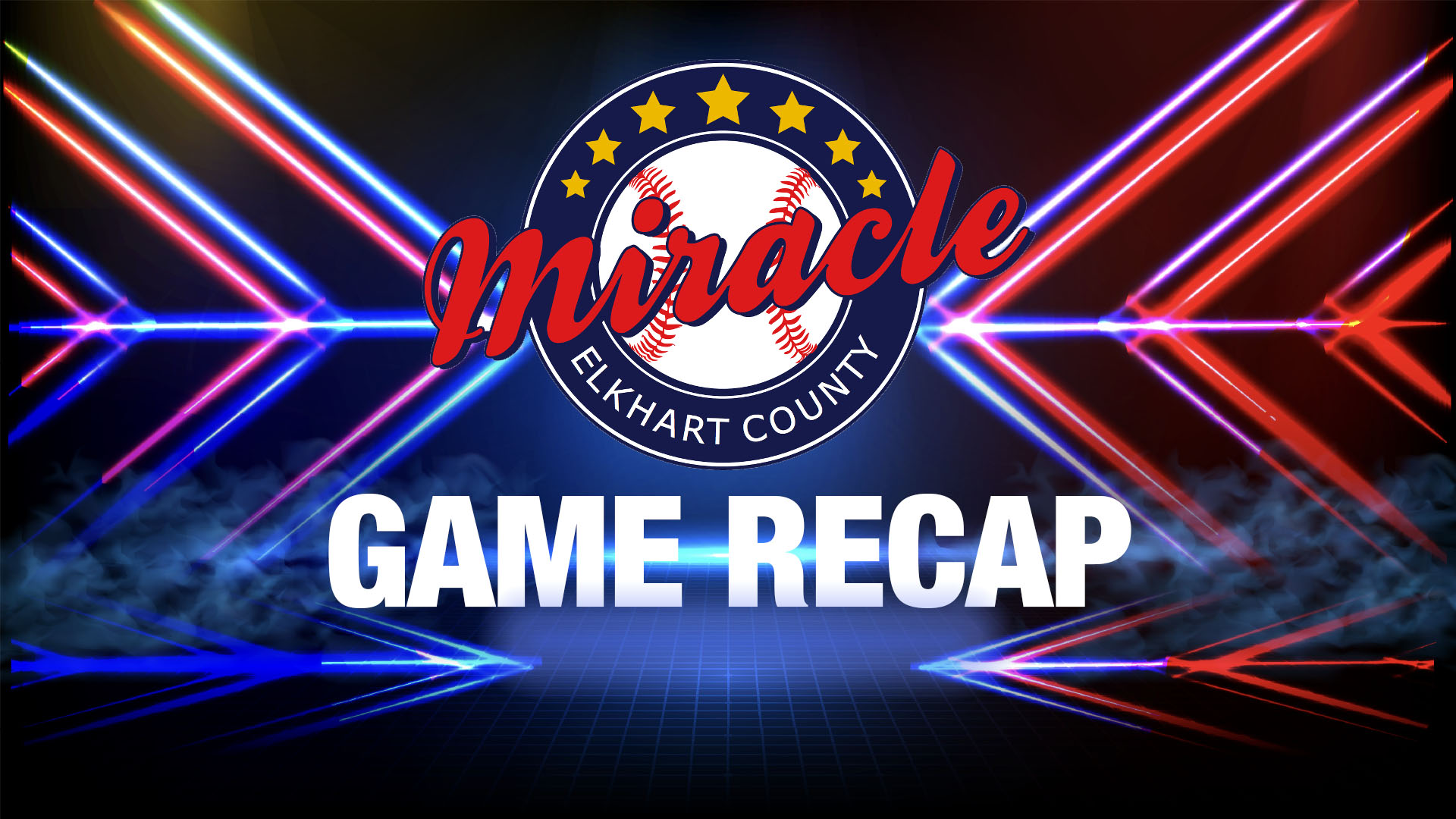 June 18 – Northwest Indiana Oilmen vs Elkhart County Miracle
Nappanee – The Elkhart County Miracle got back into the winning column on a Father's Day matinee game against the Northwest Indiana Oilmen. The Miracle took the game by a score of 6-2.
Things got off to a rocky start before the game even started for the Miracle as scheduled starter Jose Mendoza exited with lower back tightness. The Miracle closer Robino Vazquez-Vallejo got the spot start in place of Mendoza.
It would be smooth sailing for Elkhart County the rest of the way as Vazquez-Vallejo would throw a complete game and take a shutout into the eighth inning. Vallejo finished with three strikeouts and just two earned runs.
The Miracle bats were hot today, as they scored a run in each of the first four innings and led 6 to 0 after six.
Bryce Lesher had an RBI double to kick off the scoring in the 1st. Lesher extended his team lead in doubles, he has six on the year.
Curtis Ball and Dawson Willis had great days at the plate. Ball had three hits while Willis added two. Both had doubles on the day and Ball added an RBI to his box score. Willis added a stolen Base, moving him to the top of the Northern League in the stolen base category with 12 on the season.
After losing two straight to the Griffith Generals, the win moves the Miracle to one game under .500 at 8-9.
"The past two losses have been out of our control," Miracle head coach Wilson Valera. "I believe the team will play better ball day by day because they learn to play together and play as a team.
The Miracle gets the day off on Monday before returning to action on the road Tuesday against the Indiana Panthers. The Miracle return home on Saturday for a rematch with the Oilmen. Catch all Miracle games on MNC Nation 101.9 FM/1340 AM. For information on tickets visit www.Elkhartcountymiracle.com.