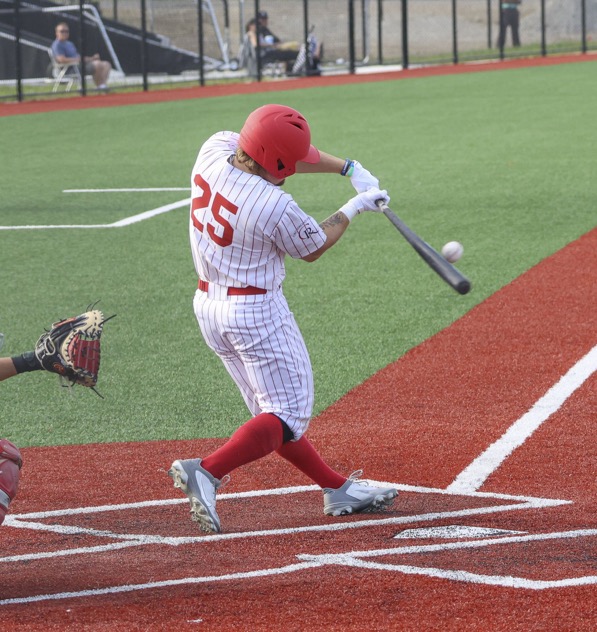 July 2 – Northwest Indiana Oilmen vs Elkhart County Miracle
Nappanee – The Elkhart County Miracle split a doubleheader with the Northwest Indiana Oilmen on Sunday. The Miracle took game one 5-2 and fell in game two 8-6. Both games went seven innings.
The Miracle got on the board first in game one with some small ball. Three walks, an infield single, and a couple of stolen bases gave the Miracle a 2-0 lead.
After trading runs in the third, the Oilmen got a run in the fifth and threatened for more before a heads-up play by JonAlan Richardson got an Oilmen baserunner in a rundown to end the inning. 
The Miracle gave starting pitcher Conner Gausselin some insurance in the sixth. They got two runs on singles from Cole Mason and Ricky Nye and lead 5-2.
Gausselin finished the Oilmen off in the seventh, securing the complete game. Gausselin went seven innings giving up just two runs and striking out five in the win.
Game two was a different story as both teams went back and forth throughout the 8-6 loss. 
The Miracle took the lead in the first off of Bryce Miller's two-RBI double. The lead lasted until the fourth when the Oilmen got a three-run home run.
The Oilmen added three more in the fifth. They took an 8-4 lead into the final frame
The Miracle did not go down easy, however, getting four hits in the final inning before striking out to end the comeback bid.
Wilson Valera said he thought the team played well, but has room for improvement.
"We did okay, we hit well and we almost had a chance to tie the game," Valera said. "We need to learn to play smart."
The Miracle get a couple of much-needed days off before returning to action on Wednesday. Catch all Miracle games on MNC Nation 101.9 FM/1340 AM. You can watch live at www.elkhartcountymiracle.com/livestream/. Follow along on Twitter @Elkhart_Miracle. For information on tickets visit www.Elkhart County Miracle.com.
Photos provided by Branden Beachy