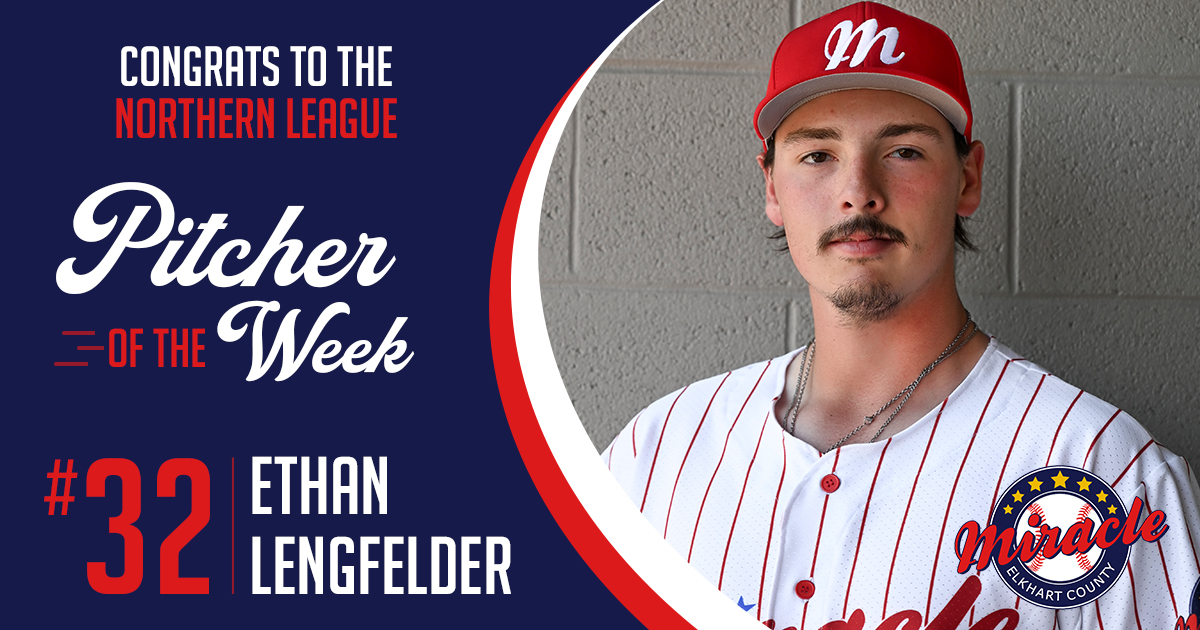 Hilbrich, Lengfelder Take First Northern League Weekly Awards of 2023
Chicago, Ill. – June 6, 2023 – The Northern League has announced its first set of weekly awards for the 2023 season.
Ray Hilbrich (Purdue Northwest / Schererville, Ind.) of the Lake County Corn Dogs has been named the Northern League Player of the Week, while Ethan Lengfelder (Bethel / Missouri Valley, Iowa) of the Elkhart County Miracle has been tabbed the league's Pitcher of the Week. This week's honors account for all games from the beginning of the season through Sunday, June 4. For the remainder of the season, each week's awards will consider games played from Monday to Sunday that week.
Hilbrich posted a .391 batting average while slugging three home runs, doubling twice, tripling twice and driving in 11 runs during the week. He hit two home runs and had five RBIs in his season debut vs. Northwest Indiana on May 27. Hilbrich posted three multi-hit games in five contests including a three-hit effort on June 3 vs. Griffith. Hilbrich is no stranger to winning awards in the Northern League as he was tabbed the league's Most Valuable Player for the 2020 season while playing for the Crestwood Panthers.
Lengfelder threw eight scoreless innings this week and notched six strikeouts while surrendering just three hits. In his June 4 start vs. the Panthers, he tossed six shutout innings of three-hit ball while earning the victory to improve to 1-0.
The league will announce its weekly awards on either Monday or Tuesday each week throughout the season.
2023 Northern League Players of the Week
June 6 – Ray Hilbrich, Lake County (unanimous)
2023 Northern League Pitchers of the Week
June 6 – Ethan Lengfelder, Elkhart County