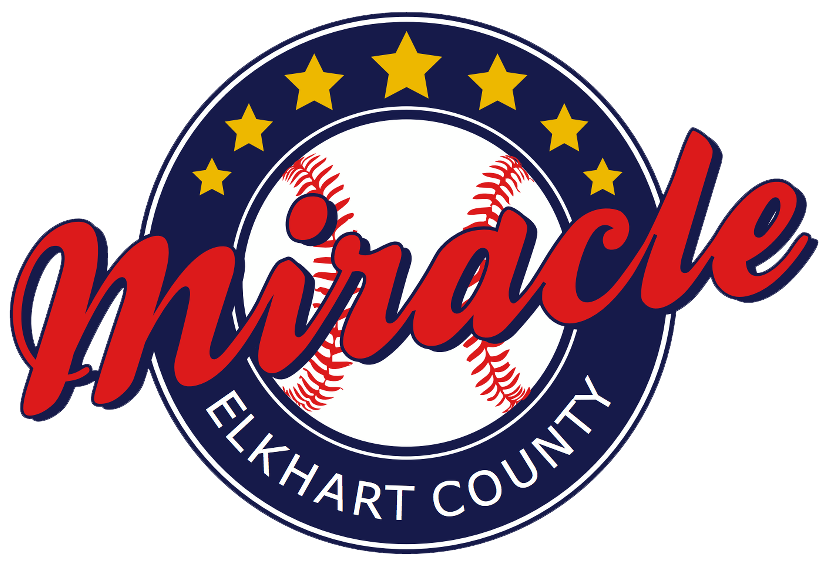 Press Release – 4/21/23
ELKHART COUNTY MIRACLE BASEBALL INTRODUCES OPENING NIGHT MUSIC AND INAUGURAL MENU
Northern League Club Set to Begin Season in Fewer than Six Weeks
ELKHART, INDIANA—Michiana rock & blues show band Hideous Business will perform live for an hour before the first pitch between 6-7pm at the team's Season Opener on May 31st. The band covers over five decades of music from 60's classics to 70's rock and is provided at no additional charge to Miracle fans entering the park that night at the new NorthWood Field of Dreams Development at 2101 N. Main, Nappanee.
"One way or another, this inaugural week of minor league baseball returning to Elkhart County is going to be one our fans will never forget", says Miracle founder Craig Wallin. "We hope the entire area comes out to join us in celebrating our new team and its entrance into the Northern League".
Music is not the only the headliner of the night as the club introduces it's new menu lineup for the season that fans can begin enjoying at 6pm. "To say we're stoked about our ballpark food choices and operation would be a huge understatement", Wallin adds.
"Long-time Elkhart County restaurateur Bill Mattern is our Miracle Menu MVP heading up concessions, and Bill's Barbeque is ready to start a new tradition at the park serving up everything from pulled pork to their classic melt-in-your-mouth brisquet sandwiches".
Opening Week Tickets are on sale now at Rise & Roll (Elkhart only), The Goshen News, the Nappanee Chamber of Commerce, and online at elkhartcountymiracle.com. Fans purchasing Reserved Seat tickets will be seated behind home plate while General Admission ticket holders will find other seating in various spots around the park, and are welcome to bring their own lawn chairs and blankets to sit on.
The Elkhart County Miracle features a coaching staff and 30-35 man roster of college-eligible and minor league prospects from seven states and the Dominican Republic. The Northern League was founded in 1902 and includes teams from across Northern Indiana.