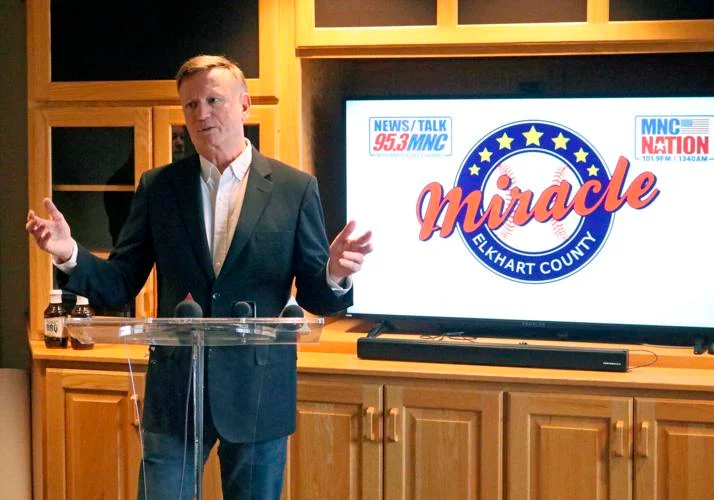 Elkhart County Miracle baseball team set to debut in May
MISHAWAKA — Nearly two decades ago, Craig Wallin had a dream to bring professional baseball to Elkhart County.
On Tuesday, he was able to announce that dream becoming a reality.
After many attempts in the past, the Elkhart County Miracle is set to play its inaugural season this summer. The Miracle will join the Northern League, which are all small, independent minor league teams across the Chicagoland suburbs and Northwest Indiana.
The Miracle will play its first game on May 31 against the Lake County Corndogs, which won the Northern League title last season. It'll be the home opener for the Miracle as well, with the contest taking place at the new NorthWood High School field in Nappanee. All home games will be played there this season.