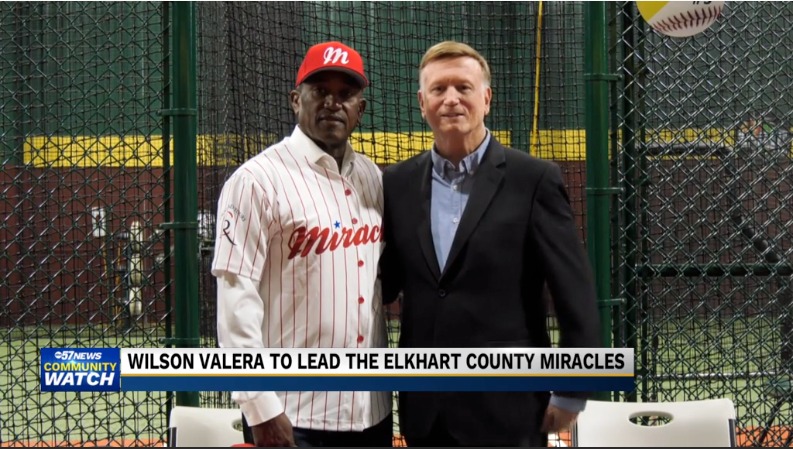 Former Arizona Diamondbacks coach named manager of Elkhart County Miracles
ELKHART COUNTY, Ind. – Former Arizona Diamondbacks coach Wilson Valera was named the new manager of the Elkhart County Miracles.
The Miracles are a team of up-and-coming college baseball players hoping to make it to the Major Leagues.
The team plays in the Independent Northern League at the Northwood Field of Dreams in Nappanee.
Chicago Cubs second baseman and World Series MVP Ben Zobrist will throw out the ceremonial first pitch for the Miracles during their season opener on June 3.