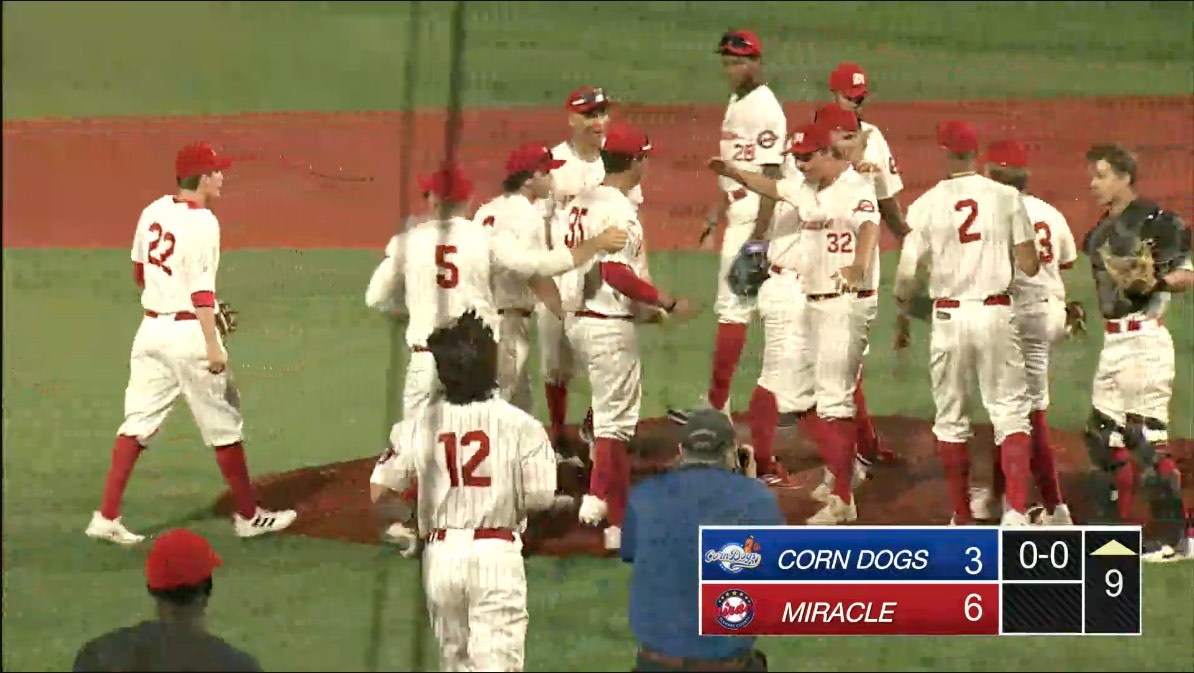 May 31 – Corndogs vs Elkhart County Miracle
Nappanee–It was a historic night for the Elkhart County Miracle on Wednesday! They won their first game in franchise history defeating the reigning league champions and previously undefeated Lake County Corn Dogs, by a score of 6-3.
Javier Guevara got things started for the Miracle, sending a 3-run blast over the left field fence to give the boys from Elkhart a 3 run lead.
Connor Gausslin was strong on the mound early on striking out 3 in the first 2 innings, and holding the Corn Dogs scoreless through 5.
Lake County finally got on the board in the 6th, using a pair of triples, but the Miracle struck back with 2 of their own in their half of the inning; holding a 5-3 lead heading to the 7th.
From then on it was the Miracle bullpen that stole the show. Ethan Lengfelder and Robin Vazquez-Vallejo combined for three scoreless innings. Vazquez-Vallejo was credited with the save.
"Well now we know what we're capable of," Wilson Valera, head coach of the Miracle said. "We've got to do it every day."
The Miracle return to action Thursday, June 1st at home against the Crestwood Panthers. First pitch is slated for 7:00 PM EST. For information on there game visit Elkhartcountymiracle.com and follow us on twitter @Elkhart_Miracle.